This is where you will find up to date information for carers…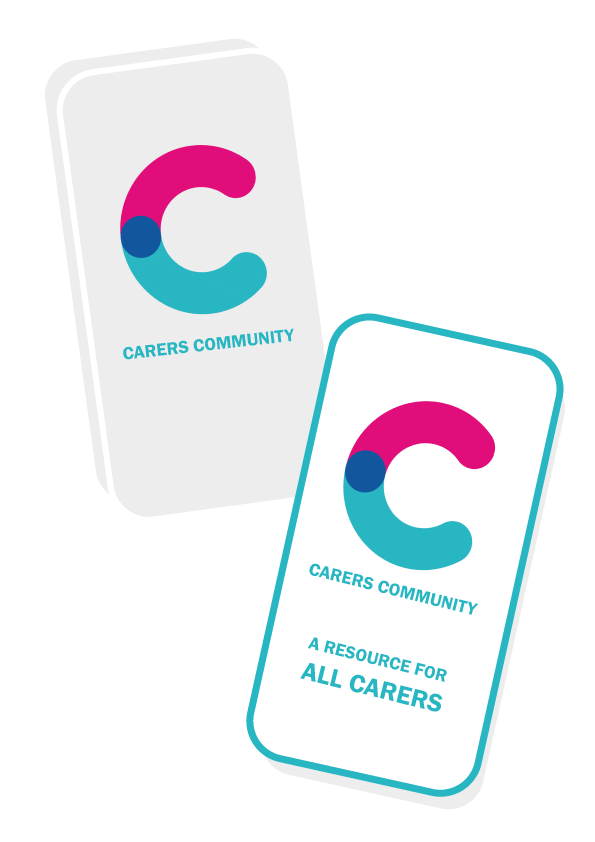 Our ambition is to develop an online community for carers which is informative, supportive, kind and valuable. We want to build a community that is as varied as the individual carers and their needs. Through topic-based groups we can provide you with and link you to information that is relevant to you – so if you care for someone with dementia, there is a group for you.
Carers Community is all about you as a carer. A genuine and useful community for all of your needs.
Being a carer can be difficult, lonely, frustrating, rewarding, entertaining, demoralising and, so many other things.
The one thing being a carer isn't, is simple.
We hope that Carers Community will help you in your role.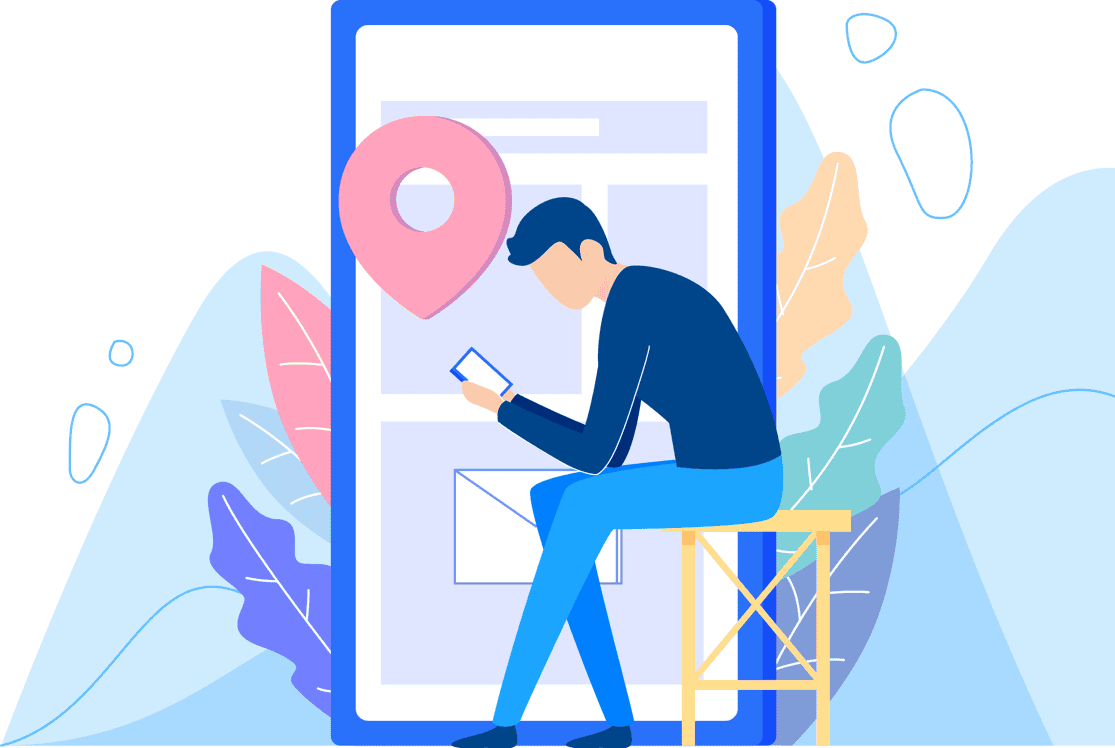 A valuable resource for all carers – whoever you care for.
Our initial community groups are
· Young Adult Carers
· Mental Health Carers
· Cancer Carers
· Learning disabilities /ASD Carers
· Parent Carers
· Physical Disabilities Carers
· Carers for Older People
· Parents of Young Carers
· Dementia Carers
· Employment and Training

For employers
60% of us will become carers at some point in our lives.  One in 7 of your workforce will be caring for someone who is older, disabled or seriously ill.  Give your employees access to a resource that will really help them.  It makes business sense.

for Carers organisations
In an era of reduced funding and increased demand for services, it makes sense to work together to provide a wide range of resources to carers without constantly reinventing and replicating good work.  Join us and help support all carers.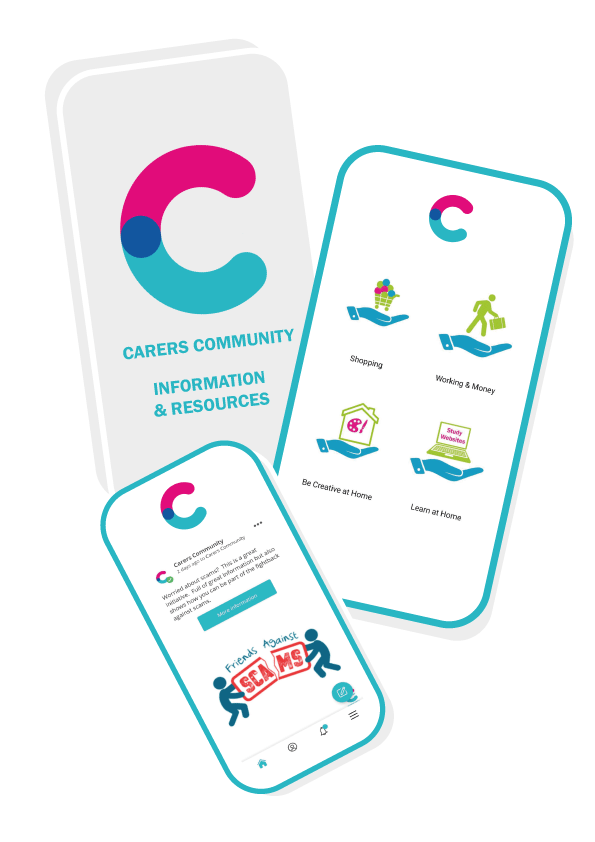 for local authorities
The needs of carers are constantly changing.  But all carers are keen to get access to high-quality information from trustworthy sources.  Give the carers in your area access to a resource that will prove invaluable to them and is constantly updated.

for charities supporting carers
We know there are lots of non-profit organisations supporting carers.  Why not use the App to promote your good work.  Get involved and use this new channel to support your beneficiaries.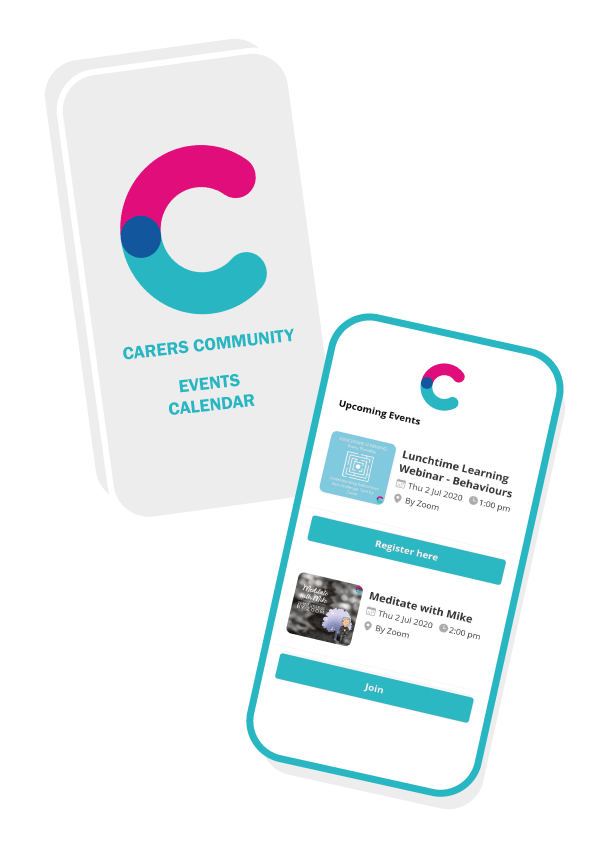 Carers Calendar
Carers can access online events from all over the UK and the world that are of interest to them.  Whether it is a CV writing course or a yoga session, if it is available online then it can be available via the Carers Community.  The Calendar is also a great place to find out about non-virtual activities happening in your local area.
There is a huge amount going on out there.  We aim to make sure that the Carers Community app becomes an open door to help carers access the activities that work for them.
"We built this App because we saw that, while the needs of carers stayed the same, the way they wanted those needs fulfilled had changed.  Carers need access to trustworthy information, they need access to expert support, training and news.  They need access to community.  But they need it in a way that suits them.  Carers have their hands full.  This App was designed in recognition of that.
Mike Rich, CEO at Barnet Carers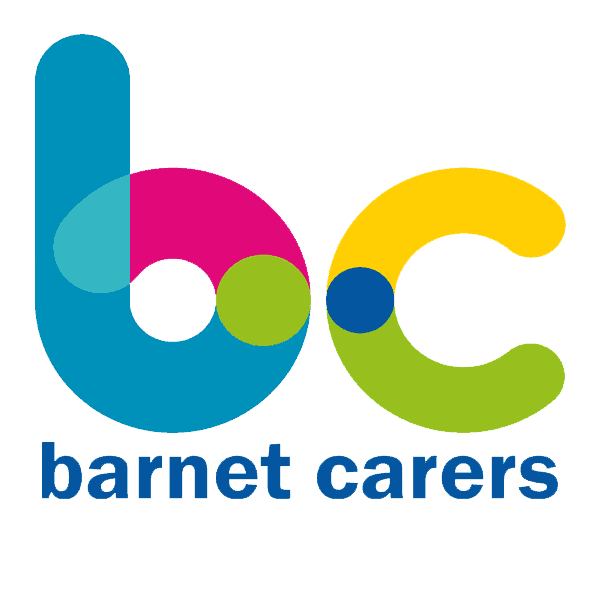 A Barnet Carers project
Barnet Carers is a charity based in North Finchley, London.  The charity has been supporting carers and providing home care services in Barnet for over 30 years.  We have an understanding of the needs of carers and the people they care for and we are always looking to develop new ways of making carers lives that little bit better – it is something we believe that they deserve.